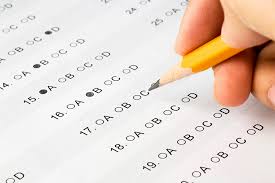 Why Assessment Tests?
In today's growing world, testing systems not only work well for educational institutions but also is becoming a need for the corporate world. Companies prepare questionnaires and even practical tests for the prospective candidates wherein the best profiles can easily be shortlisted. For companies, this type of exercise cost money, involves a lot of time and creates a stressful situation in checking the answer sheets. On the other hand, for candidates, it is an investment of their physical time as well as their waiting period until the final results are reflected.
One of the best ways to curtail such investments, for both employers and employees, is to make the use of the online assessment tests for various profiles offered for. Knowing the parameters of what extent should the prospect have for language proficiency, what expertise should he/she possess at the functional levels, which candidate's reasoning abilities match the company's requirement and the like. Such knowledge aids the saying "Right person at the right task at the right time"
The companies can make the best use of tests that suits their requirements. Even they can get these tests customized as per their needs. Companies can ask the prospects to online appear for a said test and can even get the results no sooner than the candidate Ends the Test. This obviously saves a lot of time in shortlisting, saves a lot of money by not calling the prospect at company's doorstep and can have economies of scale by reaching numerous candidates from all over the globe.
The prospect can apply for employment opportunities based on their liking, at the time they can afford at and at no additional cost of travelling till the company's doorstep. Also, such tests can help candidates check the knowledge they possess in a said field and if they need to change the line of their work.