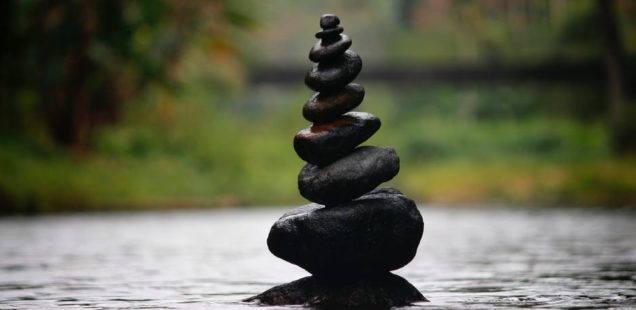 WHY Balanced Score Card?
Businesses, in today's world, are more preferred by the one who is passionate and ready to take risks. A perfect business start will be the one that include factors named "innovation" & "acceptance" in its offering. With time, as the businesses flourish, there arises a need of various strategic tools to help business drive itself on the success track.
If all of us would have the ability to predict our futures, would there not be less chaos? It's a definite YES as the prediction may tend us to take/select certain action (out of all the predicted actions) which would be most preferable – leading to a better future. In the same way, if there prevails any tool to help business work on a definite success track, there is an open invitation by managers to accept it.
Balanced Score card is one such tool that helps businesses follow the direction as aimed. Its helps in alignment of the goals of the staff members with that of the business itself. It helps measure if the desired results are achieved using the Key Performance Indicators. BSC helps to communicate a company's vision, mission and strategy till the end level of employment and thereby involve them in creating the business's success story.
When employees feel aligned with the business objectives, they tend to feel secured, get motivated, be satisfied & give their best resulting the organization to bloom. BSC focuses on letting all the hands working in the organization, work for one common goal. The synergy effect will tend to be immense where togetherness will result in better results rather than summing up the individual's scores.
BSC is understanding and forming the Mission, Vision and Values based on which the business is set up. Most crucial is to understand these in depth as mere knowing about it doesn't serve the problem. Then comes the Strategies, Objectives and Measures. These can be further plotted on the score card to know where the organization stand & what should it do to boost itself towards its goal. The tasks to achieve the objectives should be assigned to individuals as per their capabilities and be measured during the year giving proper scores. Based on this the employees' work be recognized & proper appraisal will also be complemented.
The Pebbles in the picture are of varied sizes and shapes, similarly the organization have different people differing from one another. Just when the pebbles are arranged properly, a formation will be made. In the same way, where employees are aligned well, the organization functions well. Till time, BSC worked well for large organizations. However, its time that SMEs start adopting such tools to higher their competitive powers. More beneficial will be the new comers who are looking for their start-ups to enter the promising stage.